We perform an

RGM maturity assessment

& provide a

transformation approach
We deliver both an RGM maturity assessment of your company as well as a complete process transformation approach for your organization. Our team of experts will work with you to assess your current state and identify areas of opportunity for improvement. We then provide a customized roadmap for transformation, complete with process improvements, tools, and best practices. Our goal is to help you achieve sustained revenue growth and increased profitability.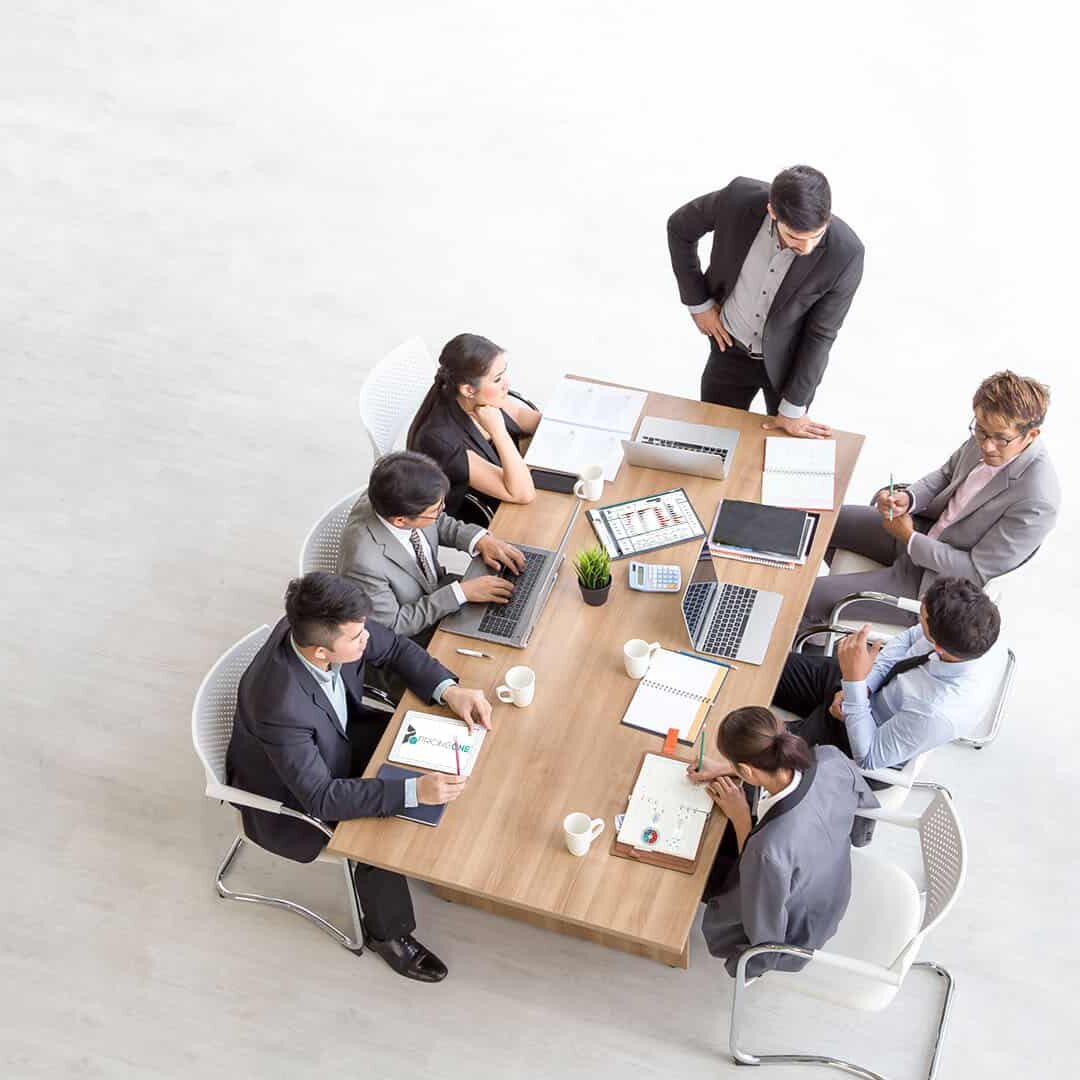 Maturity Assessment

of your company
We can start by performing a complete audit of your maturity level on RGM process, practices and tools, to define objectively where your company stands today, and what will be the next actions to bring you towards higher maturity levels.
Very often, internal RGM departments are over-estimate the actual maturity of their company. In fact, while their specific department might be very qualified, it is in most cases not true for the rest of the company teams. Thus, our external point of view is crucial in your path towards RGM maturity level, as our maturity assessment will help you get a clearer point of view on your situation.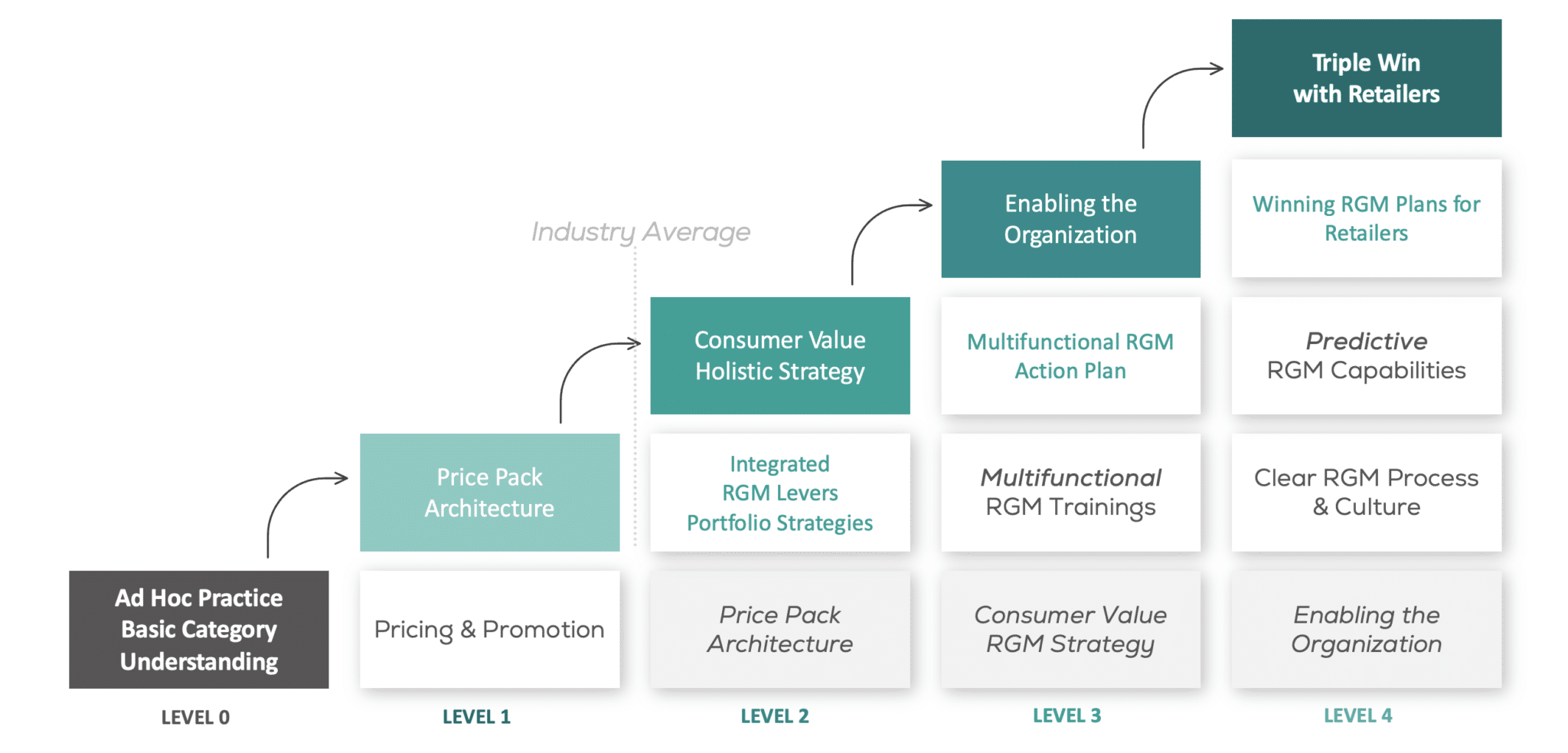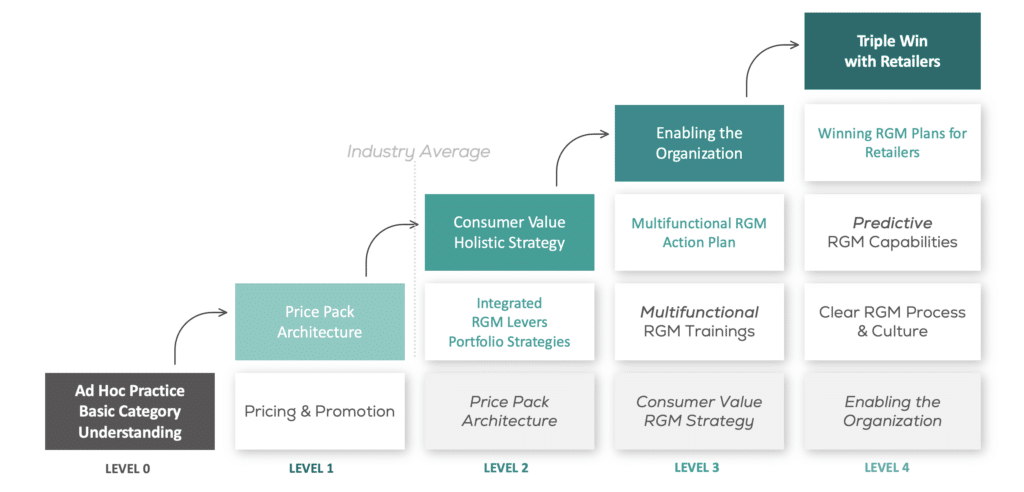 RGM

process transformation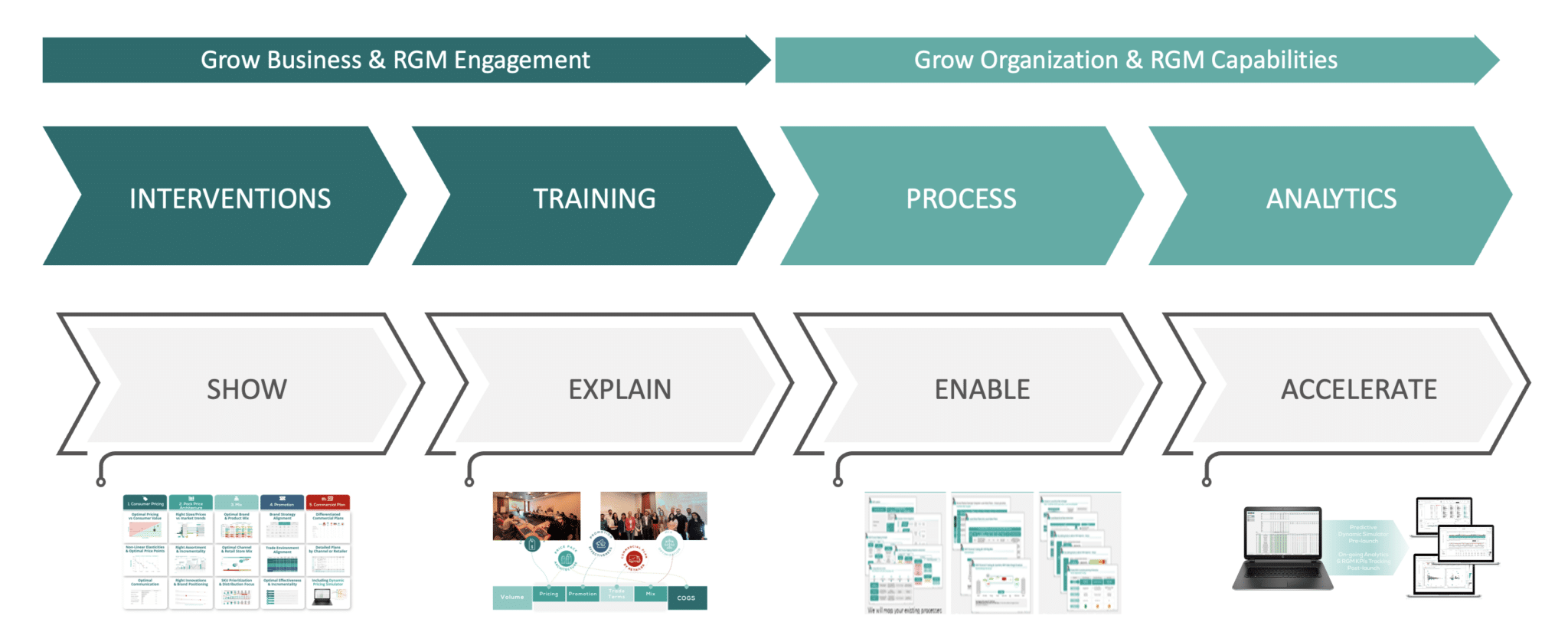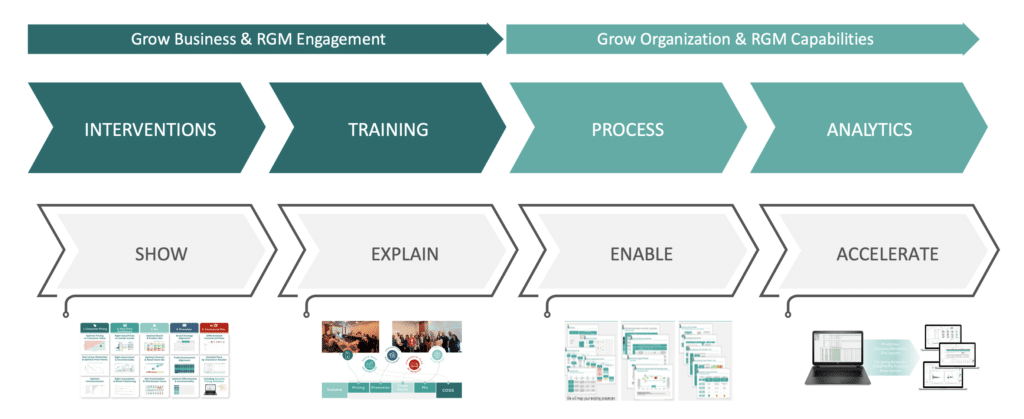 After auditing your company RGM process, we will provide you with a clear recommendation regarding your global RGM process company-wide. To do so, we will always start from a business case to provide you with robust and concrete insight into the business opportunity. For this, we typically start with a true Pricing Strategy business case, then we train your teams via your unique business case to maximize relevance and actionability of the training content.
Before working on the foundations or advanced operations, we also take care of training your internal teams. We do this with two main objectives: to upgrade your team capabilities, and also to integrate RGM in processes and operations within your company, while ensuring the organization's engagement in this process of optimization.
What a typical RGM Transformation Program looks like
An RGM Process Transformation program focuses on bringing to life the trainings throughout the organization, operationalizing the knowledge via integrating the right interventions into your business processes and decision frameworks, ensuring the knowledge transfer from PricingOne to your internal organization to put you on the path of full autonomy and ensuring successful implementation.